[BLACKPINK] - Rolling Stone Korea: No. 7 Blackpink OFFICIAL MD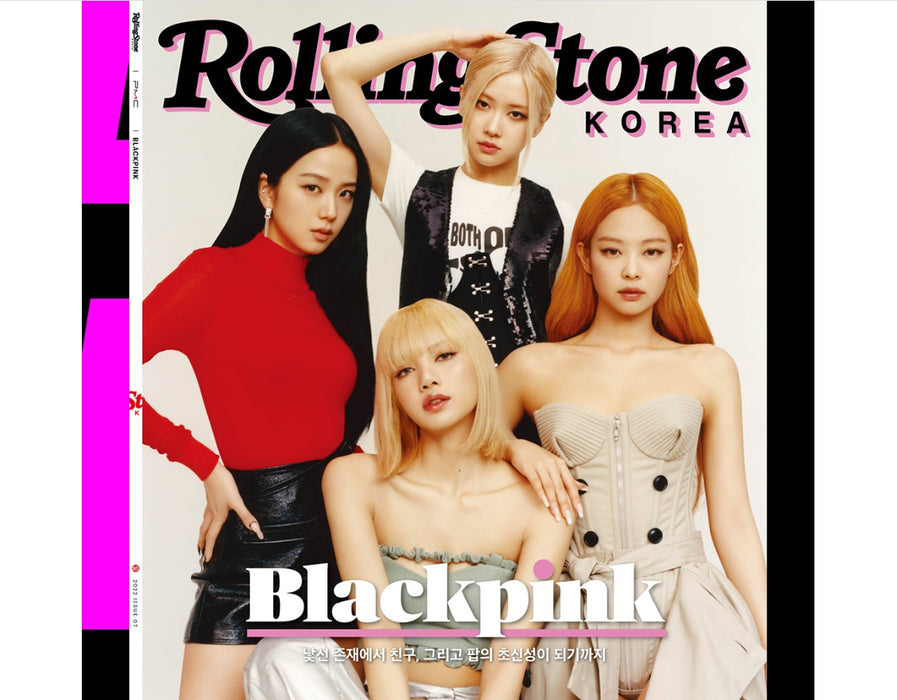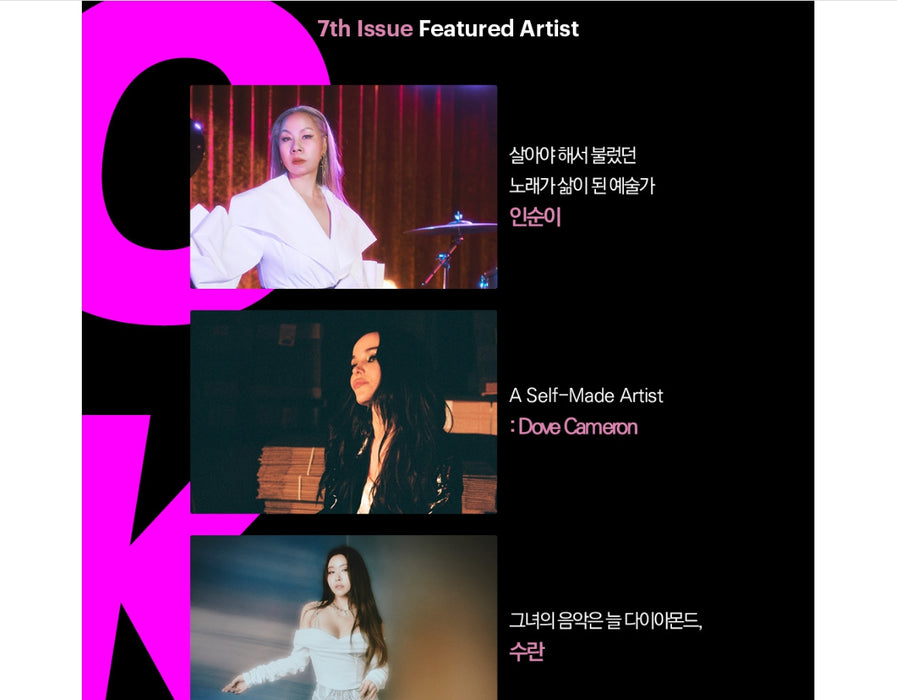 PRE-ORDER DATE : 2022.06.30~2022.07.07
SHIPPING DATE : 2022.07.08~
[Content List]
- BLACKPINK: From strangers to friends and pop supernovae
- Insooni, an artist whose song she sang because she had to live became her life
- Her music is always diamond, Suran
- CELEBRATE Dance Challenge presented by Base Camp Studio and Rolling Stone Korea!
- Dove Cameron, a self-taught artist
- Bread-ready Tik Tok Trio, Lil Cherry & Gold Buddha & Gato
- Until all the universes become 'one' to hear, Oneus
- Long and deep like friendship in 18 holes, Cha-Yeop & Lee Hyun-Wook
- Four people who lead , 4 colors – Zuho, Hyeonjun, Dongwoo, Euijin
- The performance must go on, Member of Parliament Yoon Sang-hyun
- 'Vegan' is established as a lifestyle, and the MZ generation is 'veganism' these days.
- RSK Special With Kim Young-dae - The cutting edge of a K-pop girl group armed with splendor and attitude
- RSK MUSIC REVIEW – (G)I-DLE [I NEVER DIE]
- RSK TV REVIEW -
- Filmography – In memory of the late Kang Su-yeon
- RSK Column - Do you like Brahms?
- RSK x Melon PLAYLIST